Features:
.Maximizing the appearance of Japanese modern coffee houses, the outdoor scene of the model includes a shop signboard, bonsai, today's menu, air conditioner external unit and street lamp.
.Open the side sliding door to vaguely see parts of the interior and walk into the internal shop for accessible sales area at the reception desk, including three stools, coffee beans, a coffee machine, air conditioner, menu, plant and other details. The coffee shop is also available through a side sliding door built with a sunshade and controlled by the back knob. The flexible skylight roof is able to fix with the support bar on the roof, and the back is engineered with circuits and pipes to represent authentic details of the house.
.Utilizing a double-layer quick-release structure, the roof is capable of removing for the interior. Two side sliding doors on the side and front can be opened for internal details.
.Complete with a lighting set that can be lighted up and controlled by plugging the USB port in the power.
.Recommended for 14+. The assembled bricks set makes an incredible display model and a perfect&stunning gift for buildings enthusiasts and others on birthdays as well as other holidays, delivering cheerful&fulfilling assembling fun of MOC blocks.
Specifications:
.Material: ABS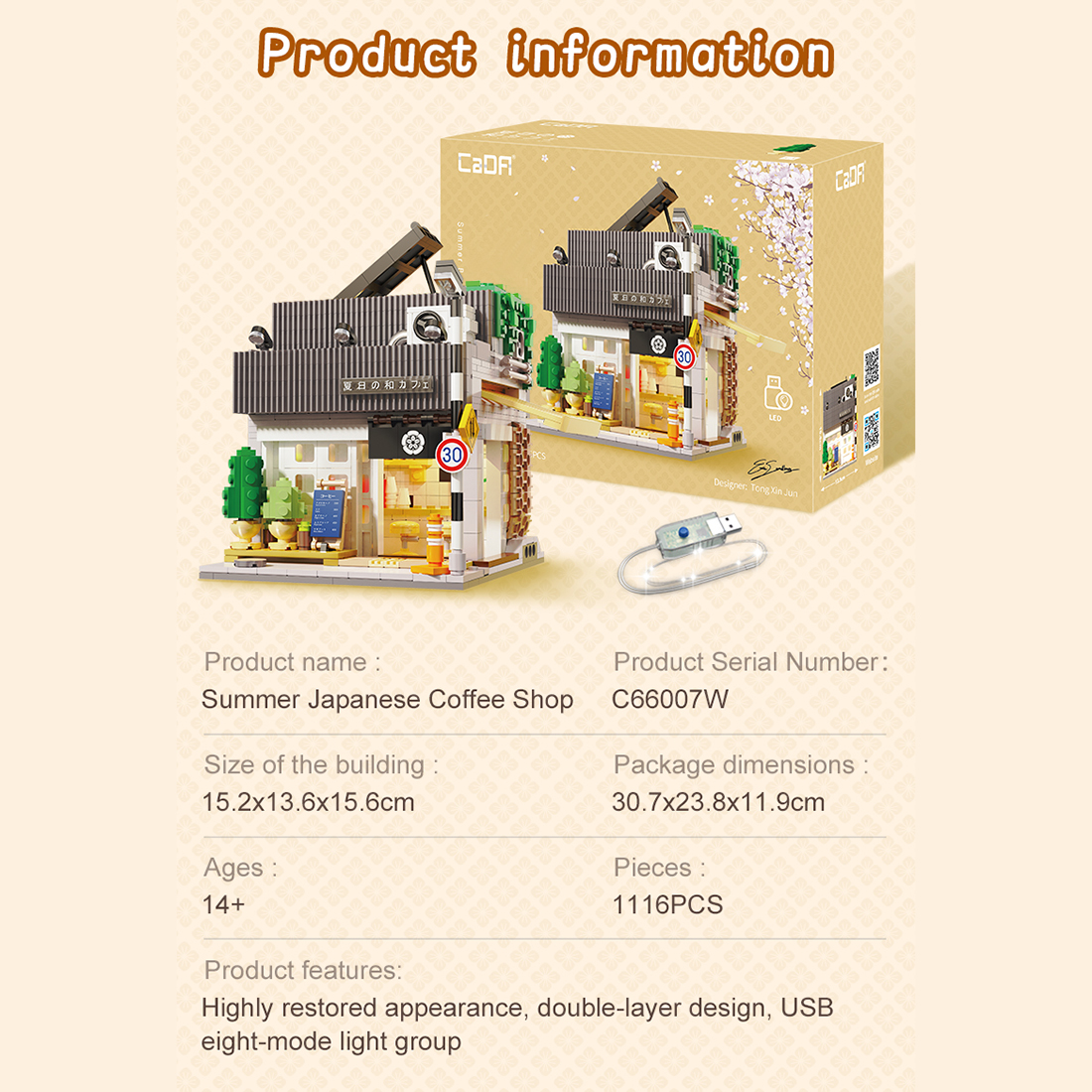 .Product Dimensions: 15.2 x 13.6 x 15.6cm
.Product Weight: 1028g
.Package Dimensions: 30.7 x 23.8 x 11.9cm
.Package Weight: 1471g
.Packing: Graphic Carton