Features:
.Based on the original authorized Initial D "Fujiwara Tofu Shop". The exterior and interior styling is mostly built with bumps, including the iconic tofu shop sign/tofu workshop/living room bedroom/parking lot, etc. The side walls of the house can be opened unilaterally to see the details of the house. The floors of the house are modular in design and can be disassembled and played independently. Each floor can be quickly assembled to restore the whole house, so as to appreciate the delicate interiors of the three floors.
.A total of 1908 parts, and compatible with other mainstream brand building blocks on the market.
.Made of high-quality ABS, formed by precision casting, without burrs and scratches.
.With paper instructions, so that you can quickly assemble by it. There are step-by-step packaging to make finding and assembling easier.
.After the building blocks are assembled, it is a good display model and a home decoration.
.Excellent gifts for birthday party, valentines day, homecoming season, Christmas and other holiday.
.Age: 8+.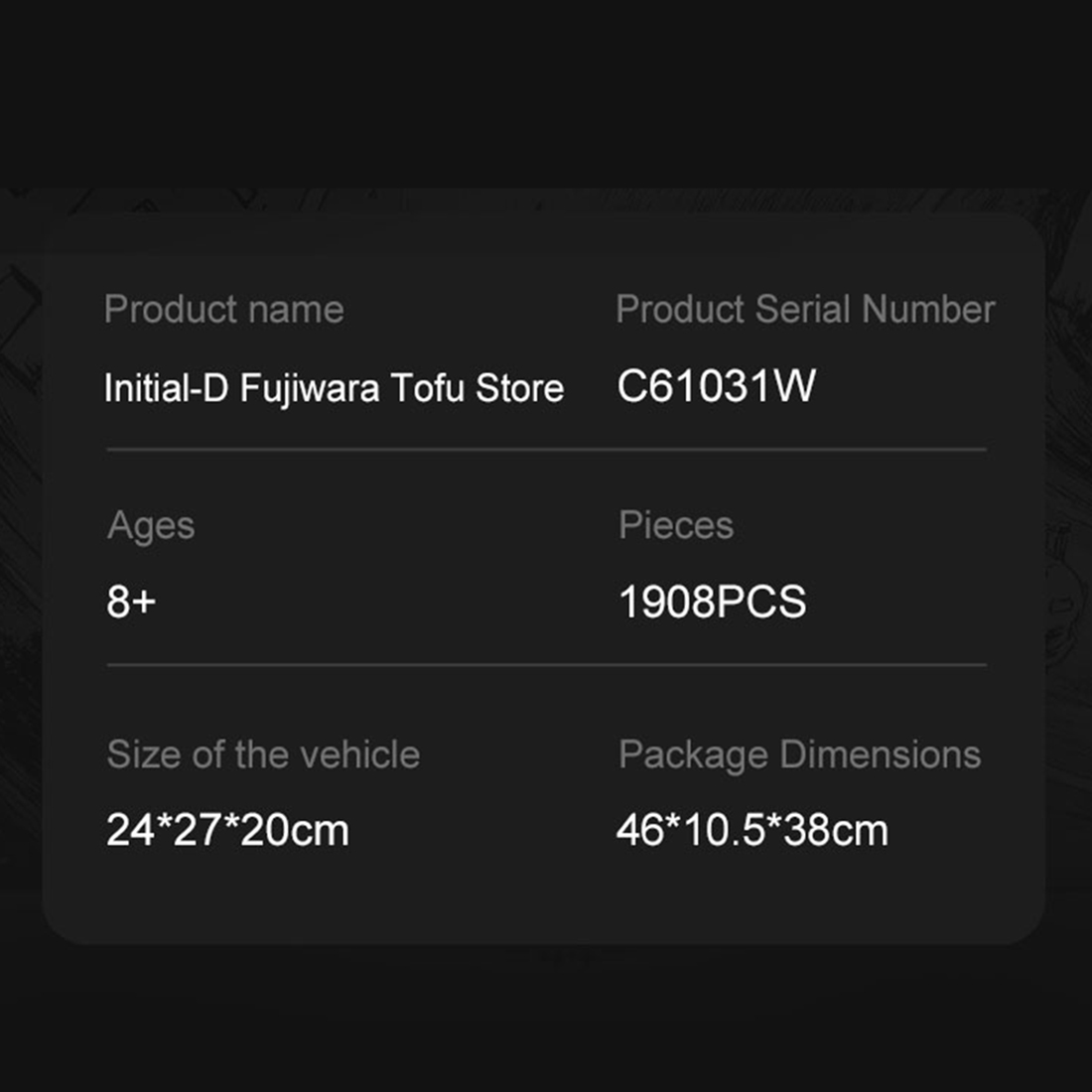 .Color: As Shown
.Material: ABS
.Product Dimensions: 24 x 27 x 20cm
.Product Weight: 2200g
.Package Dimensions: 46 x 38 x 10.5cm
.Package Weight: 4000g
.Packing: Graphic Carton