Features:

.Designed and authorized by PeetersKevin. Medieval Dutch countryside windmill with two sets of windmill fabrics, red and orange, features a square base that allows the assembled model to be displayed at the optimal angle.
.Details: Come from Dutch, the reputable designer gives full skills to endow this excellent model simple yet one-of-a-kind assembly, aiming to preserve the local culture and traditions.
.Includes a total of 2,296 high-quality parts, made of eco-friendly ABS, tightly fit with each other. Featuring good tactile feedback, this easy-to-assemble model with accuracy in color, ensures a solid overall structure. The quality is consistent with mainstream building block brands. The parts in separate bags in accordance with each step, significantly reduces the time in collecting parts, and lowers the purchasing cost. Compatible with building block sets of the famous Danish brand.
.The easy-to-follow paper manual presents each step in the most suitable angle, reducing the difficulty of construction, helping building beginners commence with ease.
.Suitable for 8 and up. Perfect as home decoration, collectible, or a gift for novice designers, building block enthusiasts of medieval themes.
Specifications:
.Material: ABS
.Product Weight: 1800g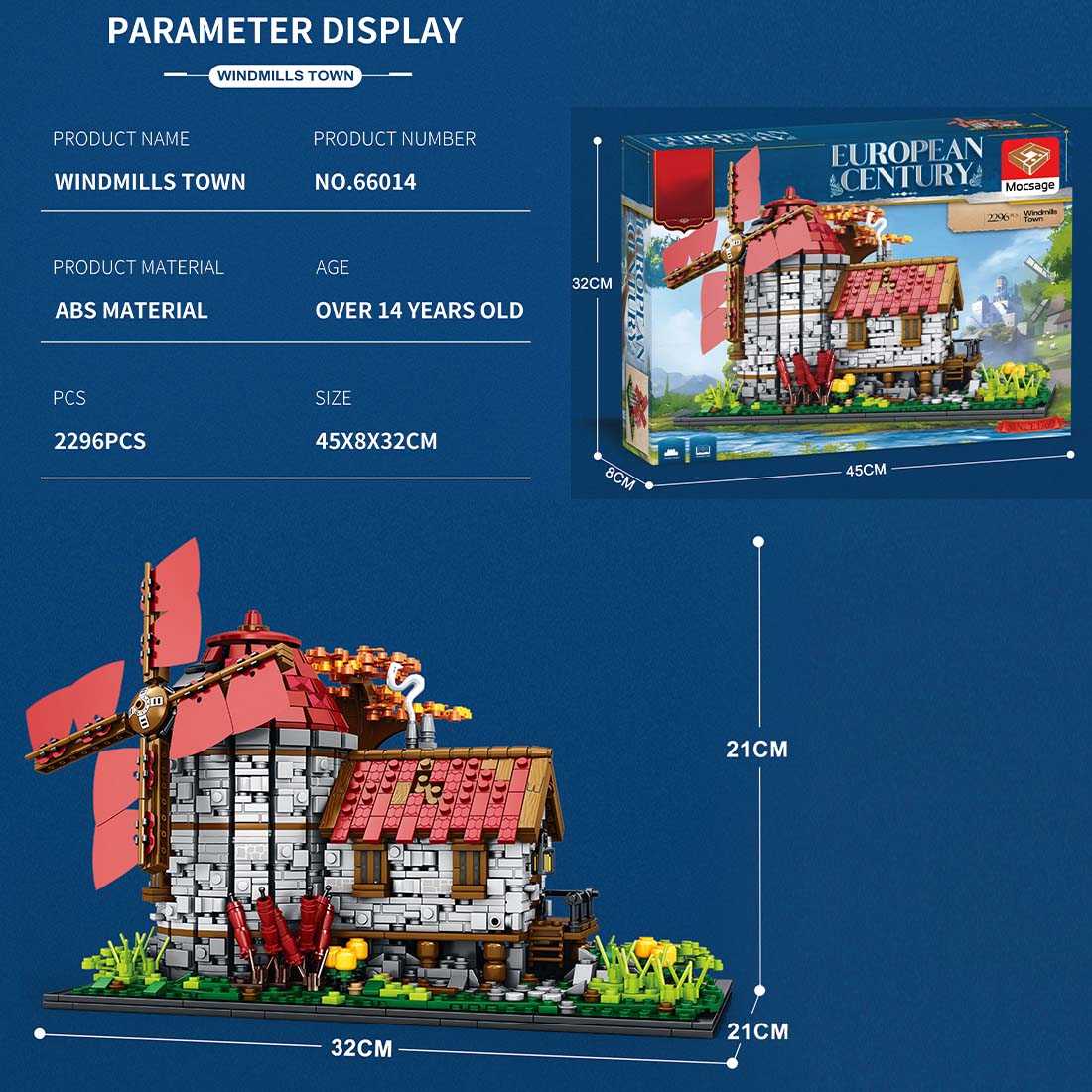 .Package Weight: 1900g
.Package Dimensions: 45 x 8 x 32cm
.Packing: Graphic Carton
.Ages: 8+