features: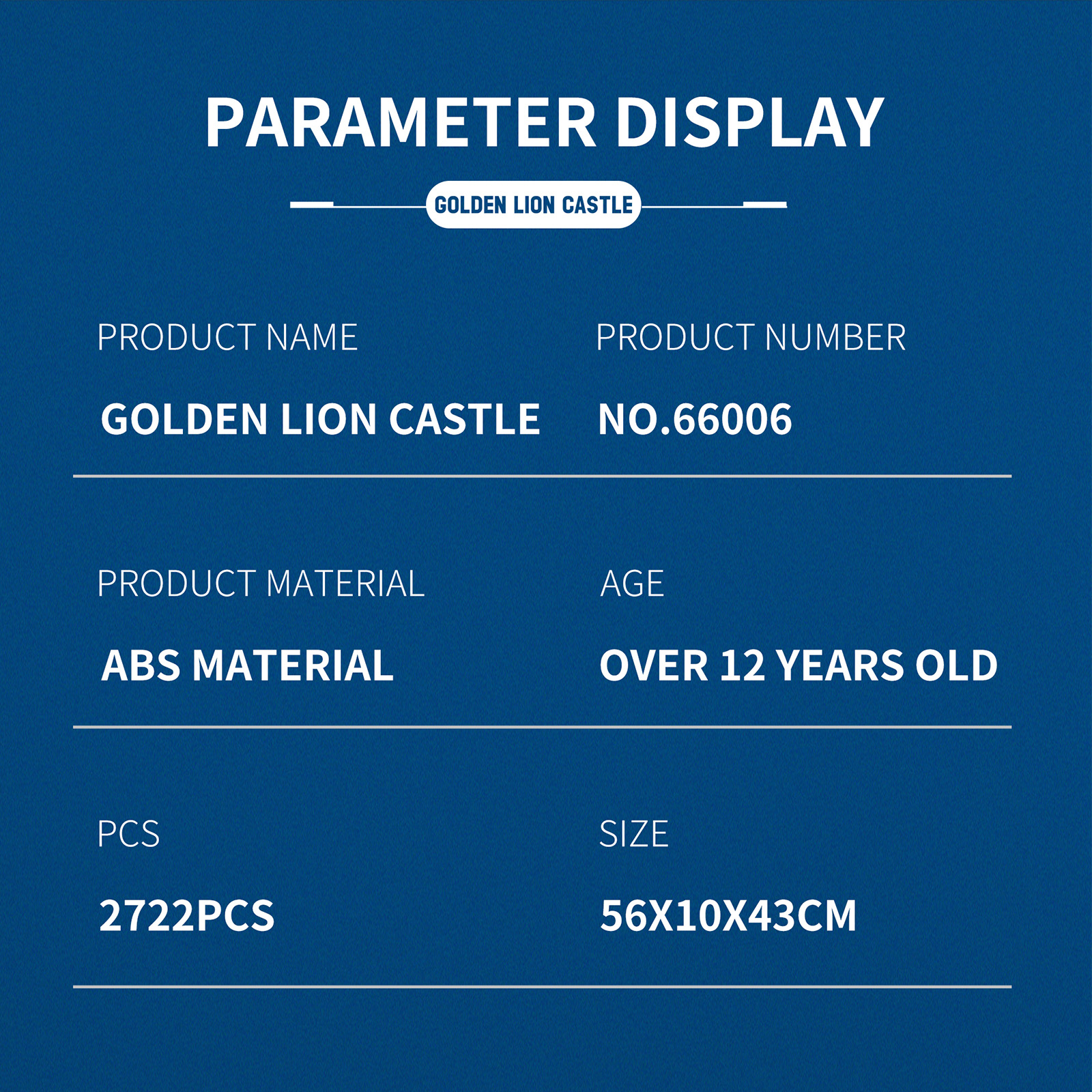 .This product originates from the classical European medieval castle with unique scene including suspension bridge and battery, etc. This is a amazing masterpiece that you will fall in love with medieval series.
.Made from high quality, eco-friendly ABS material. Second-hand and recycle material are banned.
.With small tolerance and fit with other brands of building block which can do second-creation or match with other official sets.
.The product is not very challenging to assemble. Details paper instruction with easy-to-follow steps. There are 2722 parts.
.This product can not only exercise your ability, but also acknowledge more about space, mechanics and architecture. Age: 12+
.Caution: It is not suitable for people under 5 since there are some tiny particles.
Specifications:
.Material: ABS
.Product Weight: 4350g
.Package Dimensions: 56 x 43 x 10cm
.Package Weight: 4500g
.Packing: Graphic Carton