Features:
.High Quality: Made of premium quality and rich-in-lustre material in high toughness and high precision casting, the stable and smooth bricks with accurate model parts offer you impressive assembling experience. Compatible with mainstream building blocks brands on the market.
.Genuine Authorization: Designed by maciej who is a renowned MOC player, the astounding tank model with an accurate scale of 1:35 is designed with bricks assembly parts in the interior of the appearance and highly restores the stunning appearance and authentic details including the classic interleaves road wheels, exhaust and cooling system, gun turret as well as gun mantlet, etc.
.With the exterior design based on the Panzerkampfwagen V Panther, the realistic classic tank of World War Two is built with the manual pitching gun barrels, flexible and rotatable body and 2.4G remote control with ultra-long control distance for the operation of multi-vehicle interaction, automatic frequency, moving forward&backward, truning left&right as well as the roration of the gun deck. The blocks push-button power switch with linkage design is capable of pulling out quickly to holistically connect the charging port .
.Recommended for ages 8+. Comes with exquisite color printed paper instructions and a graphic carton, the set is packed step-by-step for easy assembly in line with graphic instructions.
.The building blocks can be used as a source of various moc bricks and the assembled model is an ultimate collection and remote control toy. Perfect for a gift and prize for back-to-school seasons, holidays and Christmas to others for the enjoyment and achievement of moc bricks.
Specifications:
.Material: ABS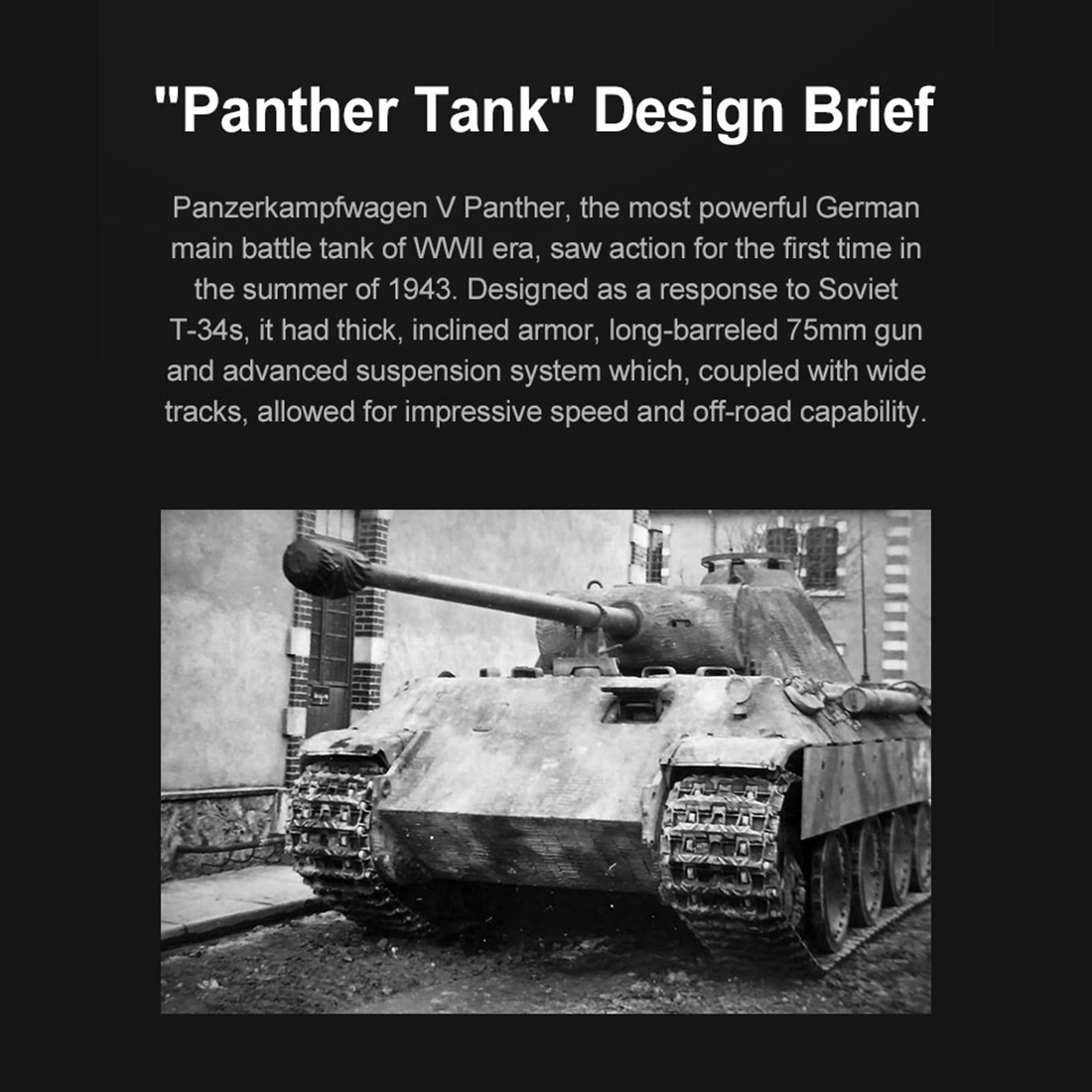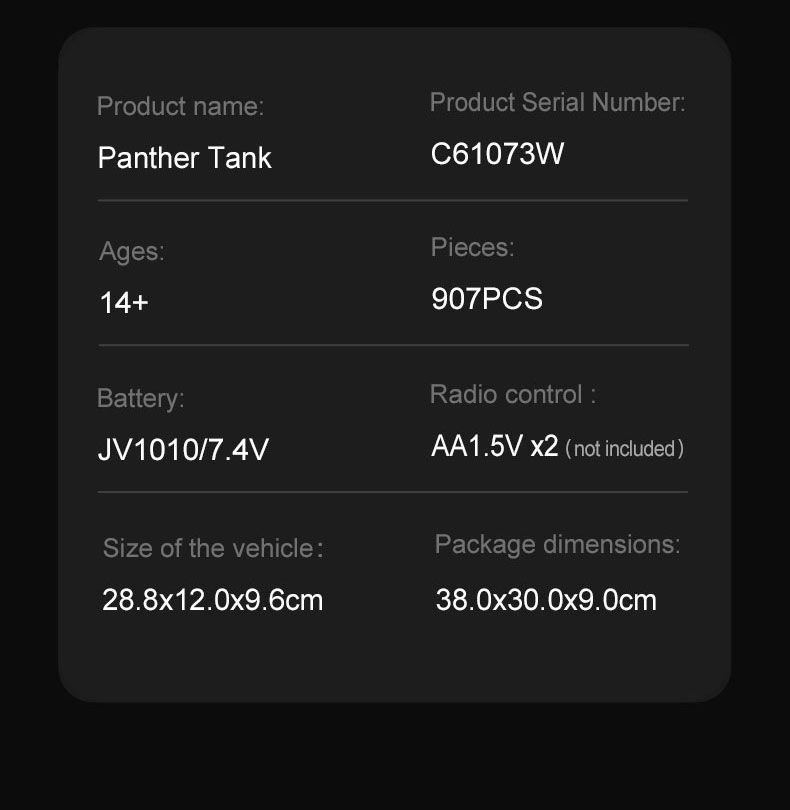 .Scale: 1:35
.Product Dimensions: 28 x 12 x 9.6cm
.Product Weight: 1800g
.Package Dimensions: 38 x 30 x 9cm
.Package Weight: 2300g
.Packing: Graphic Carton